Events
There are no events to show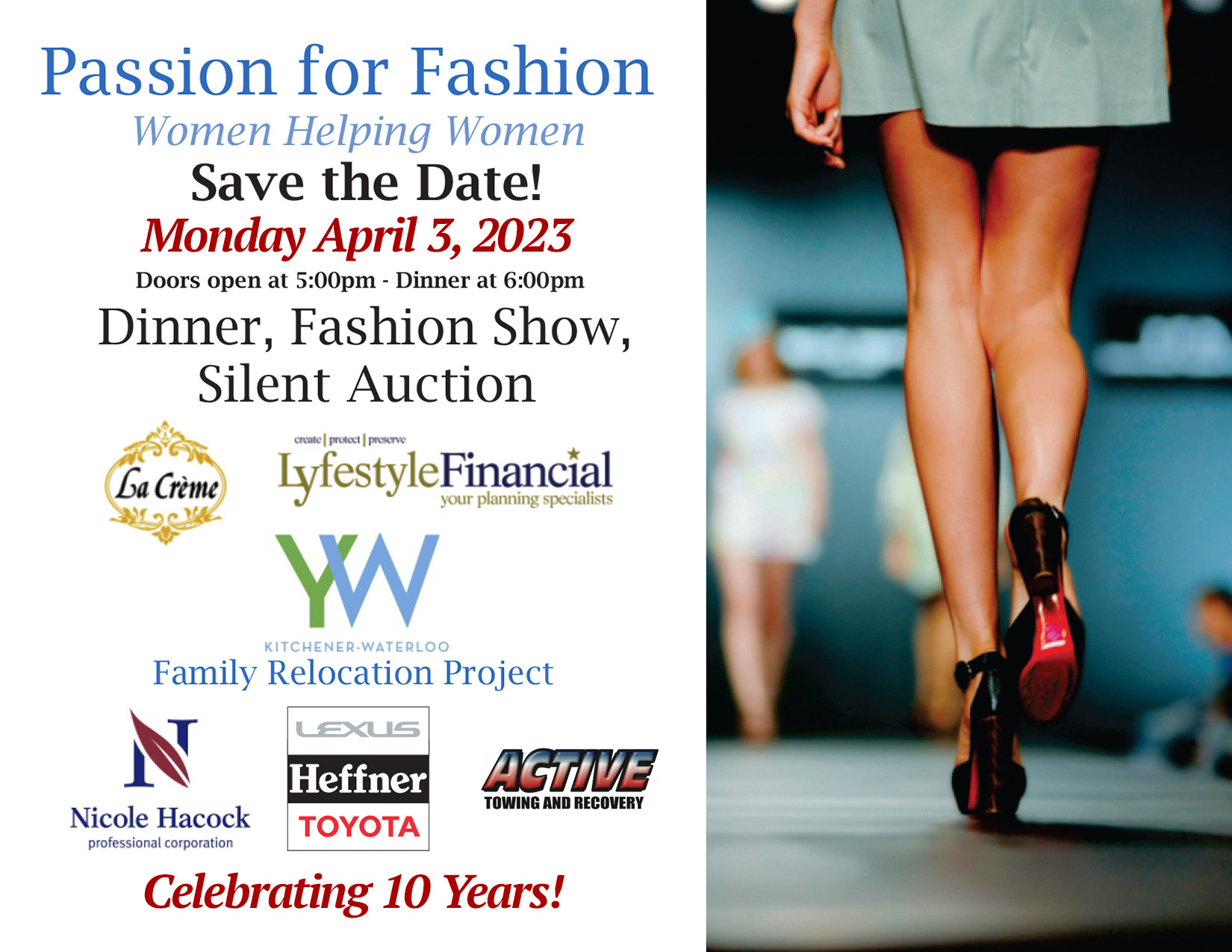 PASSION FOR FASHION
Apr 03, 2023 05:00 PM Eastern Daylight Time - Apr 03, 2023 08:00 PM Eastern Daylight Time
St. Georges' Banquet Hall 665 King St N, Waterloo, Ontario
Come out and enjoy a 4 course dinner, awesome prizes, silent auction and fashion show, featuring latest fashions from La Crème.
Help us raise money for YW-Kitchener-Waterloo and Family Relocation Project.
Meet many awesome women and have fun.
Use the link to book your ticket for the evening.
Call on 519-744-5433 for more details
RSVP
News
Attended "An Evening with Lisa LaFlamme" in support of THE MUSEUM. She is gracious, humble and funny…proof that "the comeback is better than the setback". Lisa encouraged attendees to purchase RRSPs and to have their own bank accounts. Just one more thing to secure personal financial security.
Thank you community. Lyfestyle Financial is thrilled to share the results of our Passion for Fashion event held April 3 2023 in support of the YWKW Family Relocation Project. Shout out to La Creme. We look forward to hosting the event next year on March 25, 2024.
Recent posts
Don't let emotions rule your investment plan
Sep 27, 2023 - Canada Life
There are several strategies you can use to take the emotion out of your investing...
Read more
Feedback
Share your feedback and encourage me to continue to do good work.